Jan. 30, 2013
Contact: Paige Rohe, prohe@emory.edu, 404-420-5129
ATLANTA…Original artwork and woodwork by former U.S. President Jimmy Carter, private visits with famous musicians, and presidential memorabilia are among more than 150 items up for public auction in San Diego, Calif., on Feb. 23, 2013, during the Carter Center's annual Winter Weekend event. The auction is a critical source of support for the not-for-profit Center's international work advancing peace and health. Last year, the highest bid item at the annual fundraiser was an original painting by President Carter, which sold for $250,000.
President and Mrs. Carter participate will participate in a four-day recreational retreat with friends and supporters at the Hotel del Coronado in San Diego, culminating in an auction to benefit The Carter Center.
The auction has both live and silent components with bidding accepted via online form or fax (see bidding information below).
Special auction items include:
Original artwork and prints by President Carter;
Handmade stool by President Carter;
A Heisman Trophy football signed by 19 Heisman Trophy winners, including 2012 Heisman winner Johnny Manziel;
Signed photo of six former first ladies of the United States;
Concert tickets and visit with two-time, GRAMMY-awarding winning Zac Brown Band;
A personal concert by Peter Yarrow of the 1960s folk group Peter, Paul, and Mary;
A fly fishing trip with President and Mrs. Carter at Brigadoon Lodge, one of the premier fly fishing resorts in North America;
Signed photos of President Carter with other presidents including Richard Nixon, Gerald Ford, Ronald Reagan, George H.W. Bush, and Bill Clinton;
Luxury vacations to Rome, Italy, Palm Springs, and many other locations;
1976 Carter-Mondale election and inauguration memorabilia;
Rare handcrafted guitars and interesting celebrity-autographed guitars;
Fine jewelry, rugs, artwork, and collectables.
Since its inception, Winter Weekend auctions have raised approximately $18 million to support the Center's work to wage peace, fight disease, and build hope in the world's poorest and most forgotten communities.
###
"Waging Peace. Fighting Disease. Building Hope."
A not-for-profit, nongovernmental organization, The Carter Center has helped to improve life for people in more than 70 countries by resolving conflicts; advancing democracy, human rights, and economic opportunity; preventing diseases; improving mental health care; and teaching farmers in developing nations to increase crop production. The Carter Center was founded in 1982 by former U.S. President Jimmy Carter and former First Lady Rosalynn Carter, in partnership with Emory University, to advance peace and health worldwide.
Visit our Web site CarterCenter.org | Follow us on Twitter @CarterCenter | Like us on FacebookFacebook.com/CarterCenter | Watch us on YouTube YouTube.com/CarterCenter | Add us to your circle on Google+ http://google.com/+CarterCenter

Artwork by President Carter.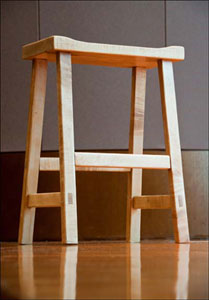 A black cherry wood stool hand made by Jimmy Carter.