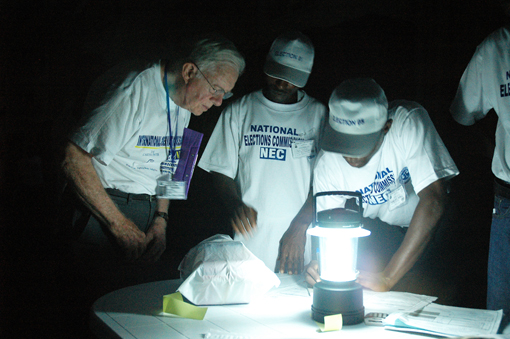 Jimmy Carter
Place: Monrovia, Liberia
Date: Oct. 6, 2005
Credit: The Carter Center

Preparing to count by lanternlight, former U.S. President Jimmy Carter observes poll closing procedures in Monrovia during Liberia's 2005 national elections. The Carter Center sent a 40-person delegation to observe the elections. The Carter Center has been a pioneer of election observation, monitoring national elections to help deter fraud and reassure voters their votes would count.