Upcoming Events
Conversations at The Carter Center
Complete 2018-2019 Schedule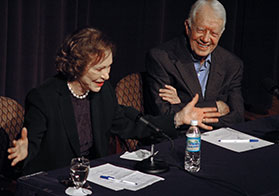 A Conversation with the Carters
Tuesday, Sept. 11, 2018, 7–8 p.m. ET
Former U.S. President Jimmy Carter and former First Lady Rosalynn Carter discuss some of the ways The Carter Center has been waging peace and fighting disease to build hope for millions around the world. Please contact Alden Mahler Levine at 404-420-3814 to register.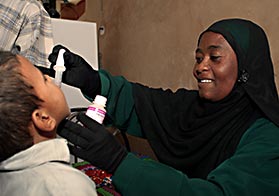 Seeing a Vibrant Future
Thursday, Oct. 18, 2018, 7–8:15 p.m. ET
Trachoma is a leading cause of blindness, yet it is easily prevented with a readily available antibiotic, and its effects often can be halted with a short surgical procedure. For 20 years, The Carter Center has helped lead the charge against trachoma, but we are not alone. Come hear what the Center and its partners are doing to control this painful disease and learn about Atlanta's ever-expanding role in the battle to improve global health.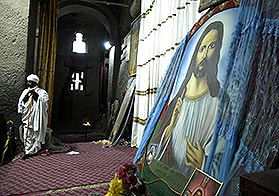 Harmonizing Religion and Human Rights
Wednesday, Dec. 5, 2018, 7-8:15 p.m. ET
December brings the 70th anniversary of the Universal Declaration of Human Rights, a United Nations document that lays out an individual's inalienable rights. To mark the occasion, a panel of religious leaders will explore what the scriptures of some of the world's major religions have to say about human rights. How can we align religious life with human rights? What role should spiritual leaders play in promoting human rights? And what can everyday people of faith do to defend human rights and encourage mutual respect between people of different religions?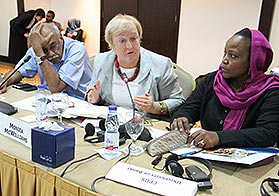 The Delicate Art of Conflict Resolution (webcast only)
Thursday, March 14, 2019, 7–8:15 p.m. ET
For more than 35 years, The Carter Center has worked in the public eye and behind the scenes to help bring an end to conflicts across the globe. Come get an inside look at how the Center's conflict resolution team goes about its work in places like Syria, Sudan, Mali, and more. What principles guide them? What challenges do they face? What does success even look like?
---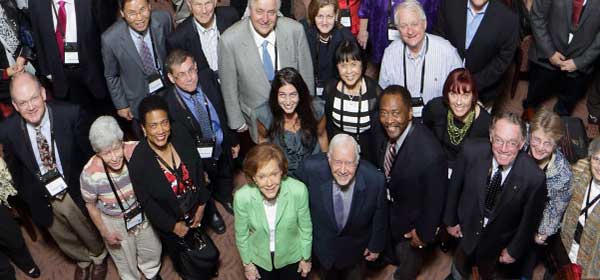 22nd Annual Executive Briefing at The Carter Center in Atlanta
March 14-15, 2019
Ambassadors Circle and Legacy Circle members receive a firsthand account of the Carter Center's work from program experts. Invitations will be mailed in early 2019.
---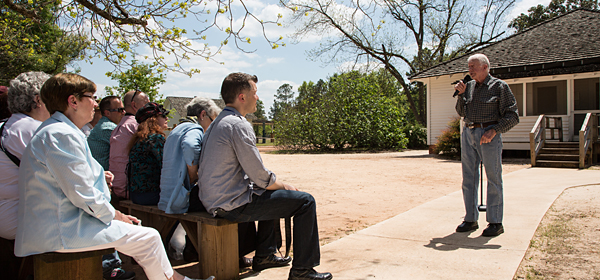 Visit to Plains
March 16-17, 2019
Ambassadors Circle and Legacy Circle members visit the Carters' hometown of Plains, Georgia. Invitations will be mailed in early 2019.