Oct. 9, 2007
Time and money to access voluminous public records are luxuries most reporters do not have to investigate negligence or malfeasance in the public sector.
Such was the case for Michelle Roberts, who works for Oregon's largest newspaper, The Oregonian.  A Rosalynn Carter Mental Health Journalism Fellowship in 2004 gave her the extra moral and financial support she needed to scour records for evidence of abuses allegedly occurring in the state hospital's adolescent ward.
"We have to be picky about what we can afford to do. Because I had the fellowship, I could explore the universe of records," said Roberts.
"You read so much you can get immune to the outrage factor," she said. "I was really at that point by the time I arrived for an interview with one of the female victims of sex abuse."
"I'll never forget when she opened the door. The first thing I saw—and these were referenced in the court records—were her arms. They were cut so deep that she looked like a burn victim from years of cutting herself in the state hospital.
"I said to myself then, 'This is why I am doing this. This still matters. She's still breathing.'"
Roberts' research led to a series of stories unveiling abuse of girls in the adolescent ward of the Oregon State Hospital and additional in-depth reporting by The Oregonian's editorial team on overall conditions in the deteriorating hospital. Within a year, state lawmakers announced the hospital's closing.
Roberts' project is just one example of the wide impact the fellowships have had on reducing stigma and discrimination against people with mental illnesses.
Mental illnesses and mental health care constitute some of the most serious, unrecognized, and under-reported health problems in the United States and worldwide.
Through the fellowships, the Mental Health Program is developing a cadre of better-informed print and electronic journalists more accurately reporting information and helping to correct myths about mental illnesses. They are having a tremendous impact on public understanding and opinion, but much work remains.
---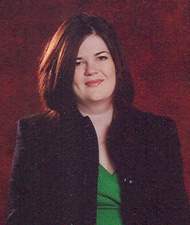 Carter Center Photo: D. Hakes


Michelle Roberts, reporter for The Oregonian and 2004-2005 Rosalynn Carter Mental Health Journalism fellow, wrote a series of articles uncovering patient abuses within the Oregon State Hospital that inspired state legislators to call for the hospital's closing.
Read about other Rosalynn Carter Mental Health Fellows around the globe working to change the public's misperceptions about mental illnesses.


Tamar Kahn
In South Africa, a Journalist Finds Words for Unspeakable Tragedies


Alexandru Ulmanu