Contact: Soyia Ellison, soyia.ellison@emory.edu
ATLANTA - An original oil painting by former U.S. President Jimmy Carter is among more than 150 items to be auctioned June 27 to benefit the not-for-profit Carter Center. Proceeds will support the Center's work to wage peace, fight disease, and build hope in the world's poorest and most forgotten countries.
President Carter and his wife, former First Lady Rosalynn Carter, will join friends and supporters for the auction and other activities during a four-day retreat June 24-28 in Vail, Colorado. Anyone can take part in the auction by bidding online or by fax (see bidding information below).
Bidders have a chance to own one of the most comprehensive sets of vice presidential signatures ever assembled - part of a unique collection of documents, books, and papers featuring 41 vice presidents, from Joe Biden to Aaron Burr. Participants can also bid on a visit to the set of "The Good Wife" in New York, a National Geographic expedition to Alaska, or the chance to attend an exclusive VIP fundraiser for R&B singer Usher's foundation. Lots include fine art, sports memorabilia, and Chinese artifacts - even an old pair of Jimmy Carter's cowboy boots.
Photos of auction items are available upon request.
Other notable items include:
Vacations to Rome, Hawaii, Martha's Vineyard, Pebble Beach, Colorado, and Florida
Guitars signed by Jimmy Buffett, Bob Dylan, and the Rolling Stones
A fly-fishing trip with President and Mrs. Carter at Brigadoon Lodge
A film screening for 10 hosted by Sherry Lansing, former chairman and CEO of Paramount Pictures, in her Hollywood home
A "White House Princess" dress, a reproduction of a dress worn by Caroline Kennedy in a photograph with her father, President John F. Kennedy, in a Richard Avedon book (also included)
A football signed by 20 Heisman Trophy winners, including 2014 Heisman winner Marcus Mariota
A signed photograph of four Nobel Peace Prize laureates
A private concert by Peter Yarrow of Peter, Paul & Mary
A limited-edition silk-screen print by Bono of U2
Original pieces of the White House removed during the 1952 renovation, plus a report about the renovation signed by Harry Truman
Signed photographs of President Carter with former presidents Richard Nixon, Gerald Ford, Ronald Reagan, George H.W. Bush, and Bill Clinton
A "Miracle on Ice" photograph signed by the 1980 American Olympic hockey team
A signed photograph of President Carter and several Cy Young Award Winners
Atlanta Braves VIP box tickets
An Edward Curtis photogravure of Theodore Roosevelt, c. 1904
An Earl Biss signed serigraph
A pigment-gelatin emulsion on glass by Stefan Findel
A signed Howard Finster limited-edition print
Since its inception, Carter Center Weekend auctions have raised approximately $19 million to support the Center's work. Last year's highest bid was for another Jimmy Carter oil painting, which sold for $210,000.
How to bid:
Bids for the silent auction will be accepted via fax or online until 2 p.m. MDT on June 26. Bids for the live auction will be accepted via fax or online until 4 p.m. MDT on June 27.
Donation proceeds will be used to support activities of The Carter Center, a 501(c)(3) charitable organization.
###
"Waging Peace. Fighting Disease. Building Hope."
A not-for-profit, nongovernmental organization, The Carter Center has helped to improve life for people in over 80 countries by resolving conflicts; advancing democracy, human rights, and economic opportunity; preventing diseases; and improving mental health care. The Carter Center was founded in 1982 by former U.S. President Jimmy Carter and former First Lady Rosalynn Carter, in partnership with Emory University, to advance peace and health worldwide.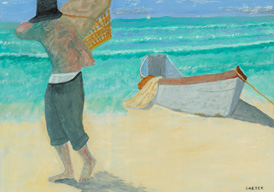 This original oil painting by President Carter is #84 in the live auction catalog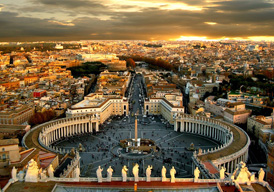 This week-long holiday in Rome, Italy, is #82 in the live auction catalog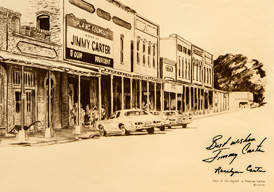 This signed sepia-tone print of Main Street in Plains, Georgia, is #9 in the silent auction catalog