March 6, 2020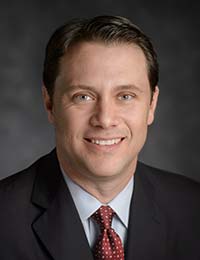 Jason Carter
Rosalynn and I are proud that our grandson, Jason Carter, will be inducted as a member of Lions Clubs International. As Lions Clubs International celebrates the 42nd Annual Lions Day with the United Nations under the theme "Peace and International Understanding," our shared commitment to peace and service is more important now than ever.
I have been a proud Lion since 1953. Membership in Lions Clubs International gave me a way to engage in public service and contributed to my success in both business and politics. Key experiences as a Lions Club leader helped form my career as a politician and peacemaker. Lions Clubs International's commitment to service and to preventing blindness taught me important lessons about caring for others.
Since 1999, The Lions Clubs International Foundation has been a close partner of The Carter Center through the SightFirst initiative for trachoma and river blindness activities in seven countries in Africa and six countries in the Americas. The Lions-Carter Center SightFirst Partnership programs are among the world's most ambitious and successful sight initiatives and have led to significant impact in the lives of millions of people. As chair of the Carter Center's Board of Trustees, Jason will continue to cultivate our partnership to fight these two blinding diseases.
Congratulations, Jason, on becoming a Lion. Thank you, Lions, for your service and impact around the world.