Dec. 18, 2011
On Oct. 23, Haythem, 28, wrapped himself in a Tunisian flag, stood for four hours in a line that spanned as far as the eye could see on a street in downtown Tunis, and cast a vote for the first time in his life.
"Voting is one of our rights, we've waited a long time for democracy and freedoms," he said. "I want to live free and have a good future."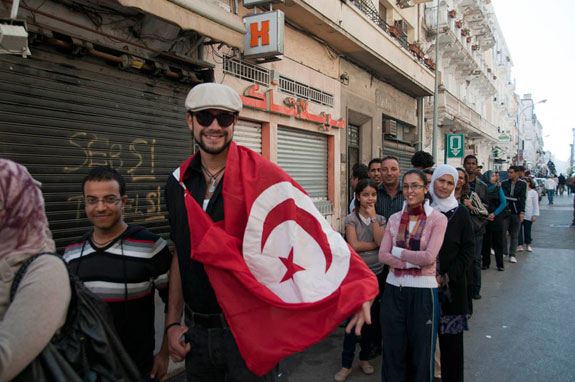 All photos: Carter Center/D. Hakes
Haythem, 28, stood in line to vote for four hours in Tunis to vote for the first time in his life.
As others around him chimed in with their own hopes for the economy, development, and democracy, Haythem added, "We welcome the presence of observers. Watch us - we are waiting in line and voting in a very orderly and peaceful manner. We are very proud to be Tunisian today."
Nearly 70 Carter Center observers witnessed Tunisia's constituent assembly election, a culmination of a process that began with the December 2010 suicide of fruit vendor Mohamed Bouazizi, who was being harassed by local officials. His protest sparked a revolution toppling then-President Zine El Abidine Ben Ali, and led to pro-democracy protests throughout the Arab world.
Despite some technical shortcomings, the election was successful overall, and garnered a high degree of popular confidence in the results. The Constituent Assembly is working now to appoint a new president and approve the prime minister's cabinet.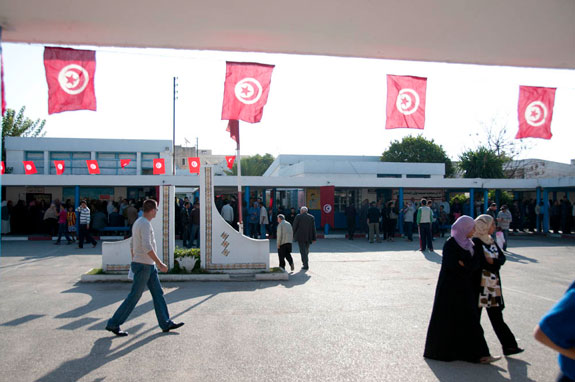 A busy polling station in Tunis on Oct. 23.
The election was successful, marked by transparent procedures and confidence about the country's democratic transition. Now The Carter Center has been welcomed by Tunisian political parties and the government to remain a part of the historic process by monitoring the new Constituent Assembly's constitution drafting process.
As the excitement of election day fades and the work of the assembly begins to draft a new constitution, Tunisians themselves also will hold the newly appointed government accountable for creating real change in their everyday lives as they face high unemployment and hardship, especially in rural areas.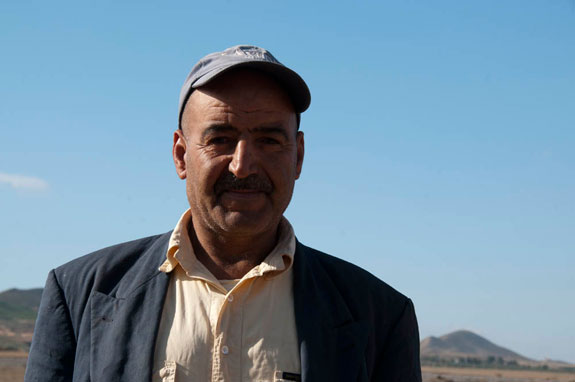 Mehdi, 48, an unemployed farm worker in north Tunisia, hopes elected officials will combat corruption and poverty.
"I hope that after the election, my honor will be higher," said Mehdi, an unemployed farm worker in north Tunisia. Even if nothing changes right away, he said, at least he could freely choose when voting on Oct. 23.
"After all these years, finally an election that could be free," he said. "This is a new experience, I'm 48, and this is the first time I'm going to vote in my life."