March 1, 2022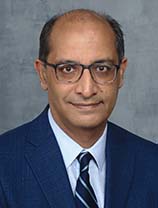 By Kashef Ijaz, vice president, Health Programs
Haiti is frequently in the news for all the wrong reasons: devastating earthquakes, extreme poverty, rampant violent crime, political turmoil. The Carter Center is determined to bring Haiti hope in at least one way, in the area of public health.
The Center's Hispaniola Initiative works with the health ministries of Haiti and its neighbor, the Dominican Republic, to eliminate malaria and lymphatic filariasis in both countries. This column will focus on lymphatic filariasis, or LF, in Haiti.
LF is a neglected tropical disease transmitted by mosquito bites. Multiple bites over time can raise the parasite load to a level that causes enormous, irreversible swelling of the limbs (lymphedema) and a condition called hydrocele, the marked accumulation of fluid in the scrotum. Hydrocele can be relieved through surgery, but surgery is not a practical or available option for most Haitians. The disfigurement from the disease often brings stigma, ostracism, and joblessness.
The International Task Force for Disease Eradication, housed at The Carter Center, determined in 1993 that lymphatic filariasis was theoretically eradicable using current medical technology. Four years later, the World Health Assembly called for global elimination of LF as a public health problem, meaning interrupting transmission through mass drug administration and managing morbidity (the disease's effects) and preventing disability. The World Health Organization in 2000 launched the Global Program to Eliminate Lymphatic Filariasis.
At that time, 120 million people in 83 countries were infected with LF; 40 million suffered chronic manifestations, including 25 million living with lymphedema and 15 million with hydrocele.
Only one health facility in all of Haiti practices LF morbidity management, Hôpital Ste Croix in the southern city of Léogâne. A second hospital, Sacre Coeur in Milot in the north, was supposed to begin providing similar care, but the facility was abandoned in November 2021 after an armed gang ransacked it and riddled it with bullets.
Prevention of LF is accomplished through the use of long-lasting insecticide-treated bed nets and mass administration of albendazole, ivermectin, and diethylcarbamazine (DEC), including mixing the latter into table salt. Lymphedema patients are trained in hygiene, exercise, skin care, and massage for the affected limbs.
It is abundantly clear that attention needs to be paid to the psychological aspect of LF. Patients report being misunderstood and even laughed at because of their swollen limbs. A recent Carter Center study found 50% of patients showed symptoms of depression.
In response, The Carter Center has supported the creation and maintenance of Hope Clubs, intimate support groups where LF patients meet to counsel and encourage one another and receive instruction on self-care. Given its expertise and longstanding history in both neglected tropical diseases and mental health, The Carter Center is uniquely positioned to explore this interplay and lead on both research and implementation efforts.
There are 10 Hope Clubs of 20 people each actively meeting on a regular basis in Léogâne. Although more study is needed to gauge the groups' effect on patients' mental health, participants have responded positively. Documented benefits of the support groups include improved limb self-care, decreased incidence of inflammatory episodes (lymphangioadenitis), enhanced self-efficacy, economic benefit through micro-enterprise, and improved quality of life.
That combination of benefits spells hope. And in Haiti, hope is everything.
This article was originally published in the Saporta Report. 
---
Related Resources
Learn more about the Center's Health Programs »
Lymphatic Filariasis Elimination Program »