Jan. 5, 2022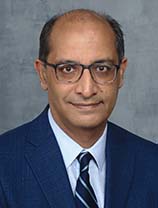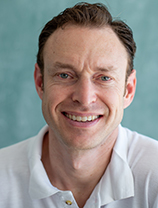 By Kashef Ijaz, vice president, Health Programs, and Gregory Noland, director, Carter Center River Blindness Elimination Program
The elimination of river blindness in Nigeria's Plateau and Nasarawa states, as confirmed by a recent analysis, shows the value of partnership and persistence in the fight against neglected tropical diseases.
The Carter Center first partnered with the Nigeria Federal Ministry of Health to combat river blindness (onchocerciasis) in 1996, when Nigeria was the most endemic country in the world for the disease. It took 25 years of hard work by the ministry, volunteer community drug distributors, and Carter Center staff to achieve the success we celebrate today.
"For this breakthrough to have happened is to appreciate partnership," said Dr. Abel Eigege, director of the Carter Center's river blindness program in the two states. "The Carter Center has strong partnerships. We are focused and determined and working hand in hand with the state governments, the federal government, the donors who donate the medicine, and particularly the volunteers who have worked tirelessly, faithfully, for the past quarter of a century, distributing Mectizan® to the people in the villages at the end of the road." (Mectizan is the brand name for ivermectin, donated by Merck & Co. Inc., Kenilworth, N.J., USA.)
River blindness is a parasitic disease transmitted by the bites of Simulium black flies. The nematode parasites live under the skin, causing rashes, nodules, and unbearable itching, accompanied by skin discoloration sometimes called leopard skin. Without treatment, parasites can migrate to the eyes, where they may cause vision loss and eventual blindness.
The process of eliminating river blindness involves first educating people about how the flies transmit the infection through bites, then conducting mass drug administration with the antiparasitic drug Mectizan one to four times a year. Mass drug administration can stop once there is sufficient evidence in both human and fly populations that transmission has been interrupted. A three-year period of post-treatment surveillance then begins. If signs of the parasites remain absent after three years, we know transmission has been eliminated.
That is precisely what happened in Plateau and Nasarawa states, where more than 5 million people are no longer at risk of the disease in a place where elimination was once believed to be unattainable.
"Initially it was thought that onchocerciasis could not be eliminated," Eigege said, "but to eliminate it is a great joy in the sense that Nigeria has the highest infection of onchocerciasis in the whole world, and if you can eliminate the transmission in Nigeria, it means it is feasible, it is possible, it is doable — as long as you have good partnerships and there is commitment from people.
"For us, this is a great day and a great time of celebration. … For all who have walked with us for these many, many years, it is something to celebrate."
Related Resources
Learn more about the Center's Health Programs »
Learn more about the Center's River Blindness Program »
This article was originally published in the Saporta Report.