As associate director for public policy at The Carter Center, Helen Robinson analyzes federal and state-level policy impacting mental health parity and convenes key stakeholders to advance evidence-based approaches to prevention, treatment, and health promotion.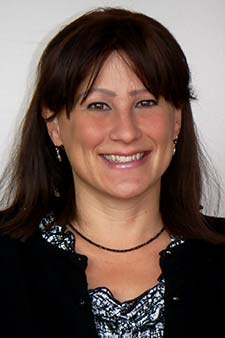 Many Georgians face barriers to accessing mental health care. While this is not a new problem, The Carter Center believes it is urgent that state leaders address the issue during the current public health crisis. As more people are experiencing anxiety, grief, depression, and substance use disorders, some Georgians are seeking behavioral health treatment for the first time. Others are seeing their preexisting conditions exacerbated and are struggling to get treatment and support.
Federal and state investment in behavioral health services is urgently needed, and private and public health insurance plans must adequately cover treatment.
In the state's fiscal year 2022 budget that was recently passed by the Georgia General Assembly, funding was partially restored for behavioral health services for uninsured and underinsured Georgians. In addition, $2 million was added to expand the Georgia Apex School Based Behavioral Health Program to ensure that children and youth receive appropriate behavioral health care and trauma-informed services as they return to school.
Also, the legislature passed and sent to the governor for signature these bills:
House Bill 163 would automatically enroll children in Medicaid when they qualify for Supplemental Nutrition Assistance Program (SNAP) benefits. This would give thousands of uninsured Georgia children coverage for physical and behavioral health services.
House Bill 307 would ensure that insurance companies continue to cover telehealth on par with in-person services in Georgia. Tele-behavioral health services have been critical to making treatment accessible during the pandemic and can improve access in underserved rural areas.
Senate Bill 80 would create transparency around the prior authorization process for private insurance companies and Medicaid care management organizations. The public should have access to statistics that can reveal the role prior authorization plays in the denial or delay of coverage of needed behavioral health treatment.
Between now and the next legislative session in 2022, we have an important opportunity to continue the progress. Georgians can engage with state leaders to request investment in and access to behavioral health care in Georgia.
For example, constituents can ask state leaders to use part of the state's $4.9 billion in federal funds from the American Rescue Plan Act to strengthen access to mental health and substance use disorder services.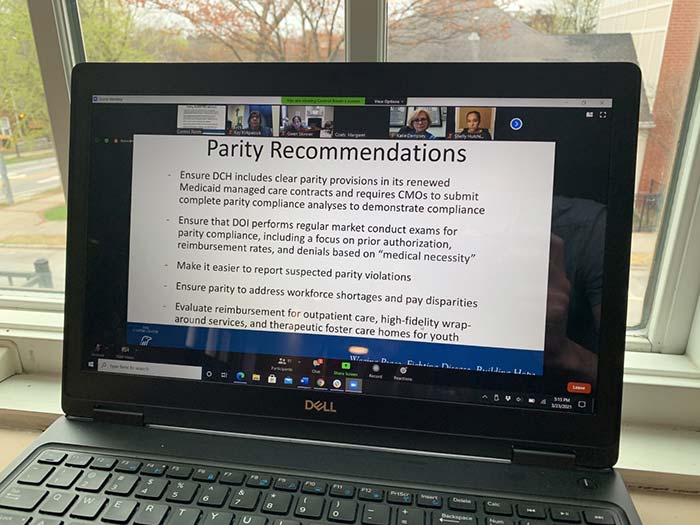 Also, the first report from the state Behavioral Health Reform and Innovation Commission, which was released in February, calls for enforcing mental health parity in public and private insurance coverage. State and federal laws require that most insurance plans cover mental health and substance use disorder treatment on par with treatment for other medical conditions. Nevertheless, many Georgians– including children – have difficulty getting their behavioral health treatment covered. The result is that these Georgians can't access early treatment that could prevent a more costly crisis down the road.
At a virtual event in March 2021, The Carter Center convened a bipartisan group of lawmakers and mental health advocates to discuss how to make behavioral health services available throughout Georgia by enforcing parity in insurance coverage. During the event, The Carter Center released a policy guide titled, "How State Leaders Can Improve Access to Behavioral Health Care."
Georgians can contact their state legislators and the governor to tell them it should be as easy to get behavioral health care covered by insurance as it is to get physical health care covered, especially now. If we work together to enforce parity, Georgia can become a leader in making access to behavioral health care easier, more efficient, and more cost-effective.
Related Resources
Learn more about the Carter Center's Mental Health Program »