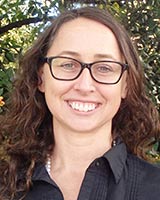 Angelia Sanders is associate director of the Carter Center's Trachoma Control Program and vice chair of International Coalition for Trachoma Control.
Natural disasters, conflict, and other factors can force entire populations to leave their homes and seek safer living conditions elsewhere. Such people are known as internally displaced persons (or IDPs) if they move within their home country or refugees if they cross international boundaries. Refugees are protected by international laws; IDPs are not.
The Carter Center cares about such people, who may be moving from a disease-endemic area to a non-disease endemic area or vice versa. These movements can create significant disease exposure risks to both the moving population and the populations they encounter along their movements.
For example, since internal fighting started in late 2013, over 4 million people have been displaced in the Republic of South Sudan, with 2 million becoming refugees in neighboring countries such as Ethiopia, Sudan, and Uganda. These persons moved from areas that were known to be endemic for trachoma, the leading cause of infectious blindness. Seeing a need and adapting quickly, the Center's Trachoma Control Program assessed the refugee camps and then assisted the host countries to provide sight-saving medication, surgical services, and preventative education. Nearly 300 cases of advanced stages of trachoma were found in camps in one state in Sudan, where workers trained to perform corrective eyelid surgery are in short supply. The Carter Center is working with officials in South Sudan on a plan to examine and treat people in an IDP camp near the capital, Juba.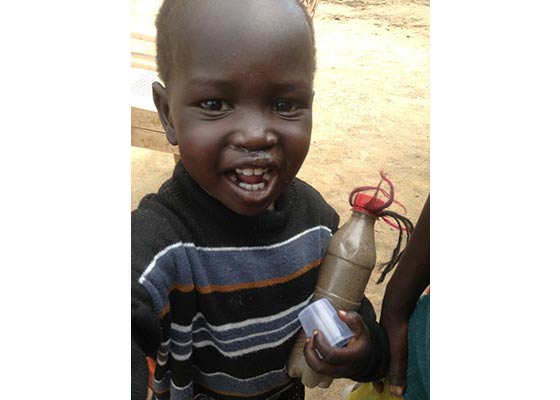 "This is possible through the magic of passion and perseverance," my devoted colleague Makoy Samuel Yibi, South Sudan's director of neglected tropical disease programs, said during a meeting at The Carter Center in March 2019. "At the end of the day, you can see that your presence there means a lot."
Even under normal conditions, South Sudan is a difficult place to work because of a general lack of infrastructure and resources. I keep with me a photo of a sweet child there whom we treated for a trachoma infection in November 2003. She carried around a little doll made from a soda bottle. We had worked for years to bring services to this girl's village, and just as we finally did, fighting broke out in her area. Now we don't know what became of her or where she is, but we want to find her and make sure at least that her eyes are still free from trachoma.
If you've lost your home, you've lost your family, and you've lost your country, you shouldn't have to lose your sight too.
Angelia Sanders is associate director of the Carter Center's Trachoma Control Program and vice chair of the International Coalition for Trachoma Control. She is the principal author of a study on the prevalence of trachoma in refugee camps published in PLOS Neglected Tropical Diseases.
Related Resources