Oct. 9, 2015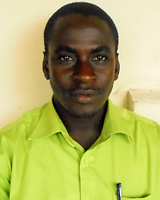 Matthew Nyanplu is a journalist from Monrovia, Liberia. Nyanplu has worked with local and international nongovernmental organizations on human rights and community-based rehabilitation. In July 2015, he co-facilitated the "Mental Health Disabilities and Human Rights" module for the Carter Center's Post-Basic Mental Health Training Program in Liberia.
In the last few years, there has been an awakening in the consciousness of Liberian communities that people living with mental illness are a valuable part of society and represent an important resource for social transformation and community cohesion.
In the past, people living with mental illness were subject to discrimination within their communities and treated as "objects" of mockery and disdain. As a child, I remember "crazy" people bundled up around trees and fed in the same way that animals were fed. Deep down, I knew something was wrong, but my deeply entrenched prejudices remained.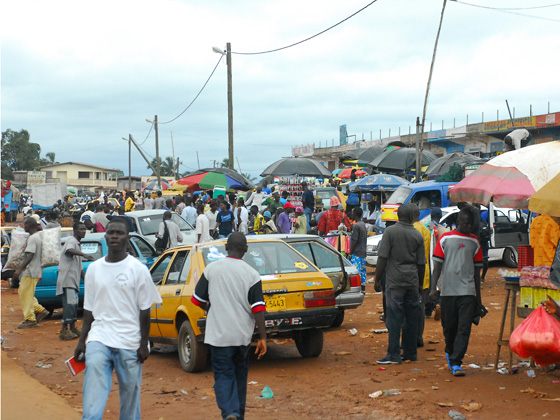 The psychological impact of over a decade of civil conflict, which ended in 2003, has contributed to a mental health crisis in Liberia, intensified by misconceptions, stigma, and resulting discrimination surrounding mental illnesses; lack of mental health care training; and inadequate supplies of necessary medications. Above, a busy market on the streets of Monrovia, Liberia. (Photo: The Carter Center)
As I grew up and worked to promote community-based rehabilitation for people with disabilities, I began to confront the prejudices that I had absorbed as a child. In 2011, the Carter Center Mental Health Program became associated with our rehabilitation project, and I received training on community-based mental health issues. It became abundantly clear to me that we all experience states of mental illness and wellness, so we must take action to promote the inherent dignities of all people, especially those living with mental illness who can face the worst forms of violence.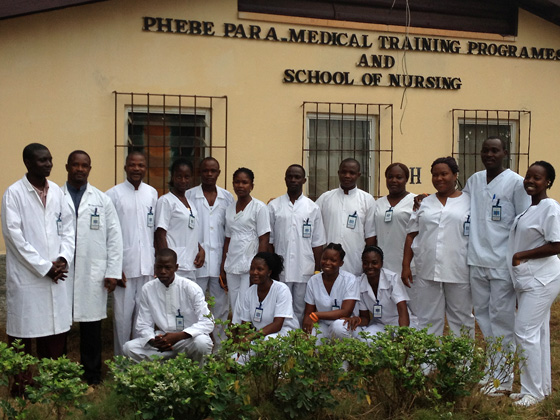 Working with the Liberian Ministry of Health and Social Welfare, The Carter Center has helped train a corps of about 165 locally trained and credentialed mental health clinicians now serving all 15 counties in the country. (Photo: The Carter Center)
Recently, I co-facilitated the module on "Mental Health Disabilities and Human Rights" as part of a Post-Basic Mental Health Training Program operated by The Carter Center. This experience was memorable for me as I was able to share with the class my knowledge of the realities of community life faced by those living with mental illness in Liberia.
I also recognize the tremendous responsibility associated with training new cadres of mental health clinicians. They represent an important resource in our communities, homes, and health centers to ensure that the new Liberia will be a Liberia for all, where every person will stand up and act in defense of the inherent dignities and self-worth of people living with mental health conditions.
Related Resources
Video | Mobilizing for Mental Health »
Carter Center Helps Bolster Liberia's Mental Health Workforce Following Ebola Epidemic »
Center Mobilizes for Liberia's Ebola Fight »