Feb. 25, 2013
It was hard to feel the chill of winter in San Diego, Calif., as donors and supporters from around the world came together for the Carter Center's annual Winter Weekend fundraiser at the Hotel Del Coronado on Feb. 20-24. Now in its 21st year, the Winter Weekends have raised more than $19 million to support the Center's work to wage peace, fight disease, and build hope.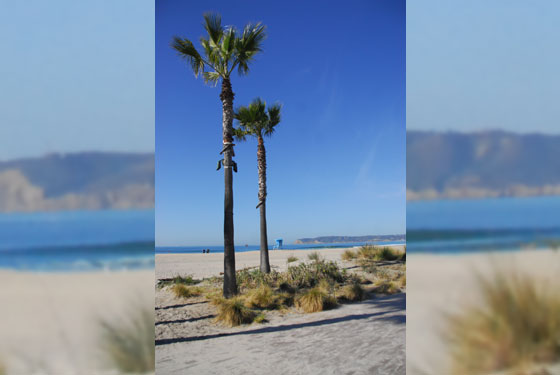 This year was the last year Winter Weekend was held in sunny San Diego, Calif. Next year, the annual
benefit auction will move to Vail, Colo. (All photos: The Carter Center/P. Rohe)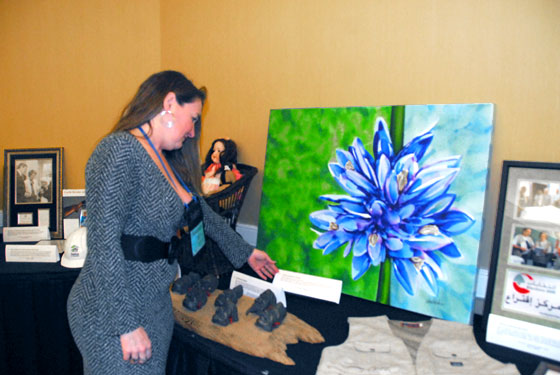 Carter Center Winter Weekend attendee Suzanne Taylor examines "Beginning Meets End at All Points Between," a painting by Jerome Lawrence donated by the artist for the live auction, held on Feb. 23. The painting sold for $21,000.
In addition to live and silent auctions with items such as President Carter's original woodwork and artwork, an Argo movie poster signed by the cast of the Academy Award-winning film, and luxury vacations, attendees at the invitation-only event are given briefings on Carter Center activities and go on sight-seeing excursions.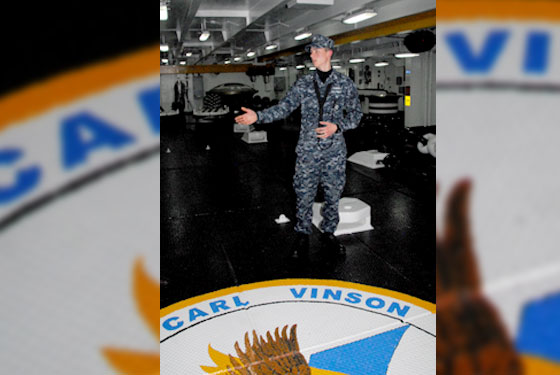 A boatswain aboard the U.S. S. Carl Vinson at Naval Base Coronado explains how the 60,000 pound
anchors on the ship are lowered during a tour for Winter Weekend attendees.
This year, Winter Weekend attendees visited Balboa Park, received a special tour of the U.S.S. Carl Vinson, watched a musical performance of Panorama, California's St. Genevieve High School, listened to experts discuss the human rights platform of the Carter administration, and heard from their hosts, Carter Center founders Jimmy and Rosalynn Carter, about pressing world issues during a town hall.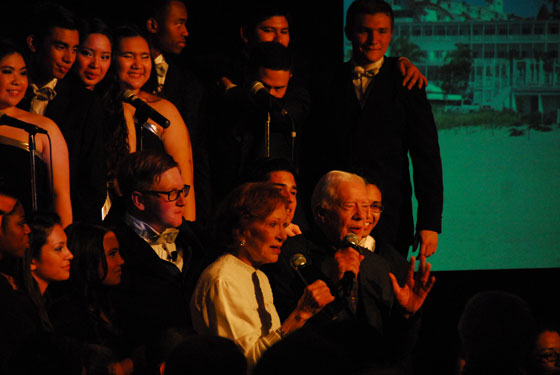 President and Mrs. Carter thank St. Genevieve High School students for the musical review they performed
for participants at Winter Weekend.
But the highlight of the festivities involved the live auction, which raised more than $1.6 million to support the work of The Carter Center to wage peace, fight disease, and build hope.
"Winter Weekend is such a special opportunity for our donors and their guests to enjoy fellowship and learn about the work of The Carter Center to support the world's poorest people," says Jay Beck, Winter Weekend coordinator. "Of course, we hope they had some fun too, and enjoyed the beautiful scenery here on the southern California coast."