Oct. 21, 2013
A community art group has been helping the Carter Center's Onchocerciasis Elimination Program for the Americas (OEPA) highlight vital health messages.
Caja Lúdica, which translates as "the playful box" in English, uses interactive theater, costumes, music, juggling and more to engage communities, using art as a bridge for health education. Recently, the Guatemalan non-profit troupe visited Mexico, at the invitation of Mexico's National Center for Preventative Programs and Disease Control (CENAPRECE) and OEPA, to work with river blindness brigade workers in Mexico's southernmost state.

(Photos: Caja Lúdica/L. Reyes)
In 2011, Mexico stopped transmission of river blindness, a parasitic infection spread by the bites of black flies that breed in quickly flowing water. In order for the World Health Organization (WHO) to verify that the disease is eliminated, however, the country must successfully complete a three-year, post-treatment surveillance phase during which zero new cases are found.
During this surveillance period, health care workers will implement Caja Lúdica's creative techniques to impart important messages, including why treatments have stopped, why it remains necessary to continue collecting flies and skin samples, and how communities can stay vigilant and involved in helping to prove the disease is gone for good.
"Caja Lúdica has shown health workers and community leaders how to use artistic tools to keep communities engaged during post-treatment surveillance, ensuring Mexico and Guatemala, once the two most river blindness-endemic countries in the Americas, will not see a reoccurrence of this debilitating parasitic disease," said Alba Lucía Morales, OEPA's Health Education Advisor.
In the Americas, where river blindness has occurred in six countries — Brazil, Colombia, Ecuador, Guatemala, Mexico, and Venezuela — OEPA aims to stop transmission of the disease within the next few years.  Colombia is the first of these six countries to eliminate river blindness, and it is the first country in the world to be granted verification of elimination of river blindness by WHO. With the creative support of programs such as Caja Lúdica to help keep once-endemic communities informed, Mexico and Guatemala may not be far behind.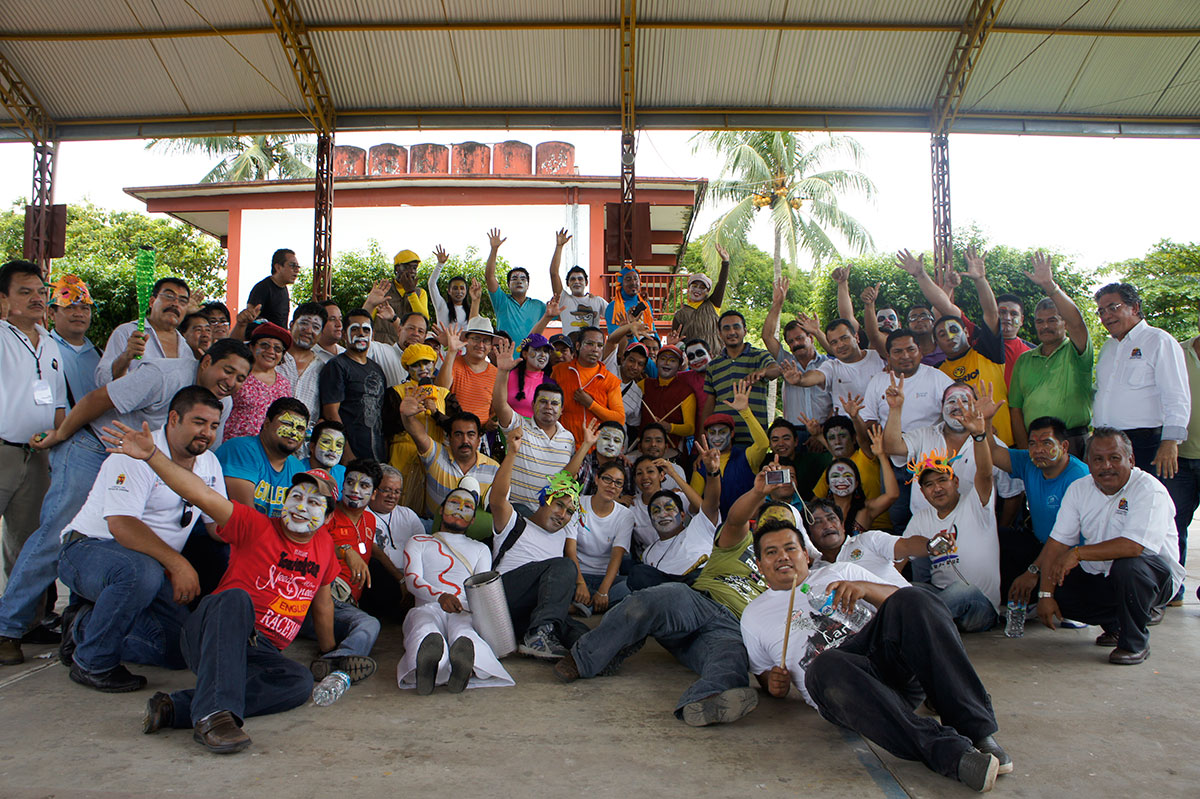 Related Resources
Learn more about the Carter Center's fight to eliminate river blindness »