Oct. 1, 2012
On Oct. 10, through a partnership between The Carter Center and PsychCentral.com, dozens of bloggers will participate in a blog party, publishing their thoughts about mental health in observance of World Mental Health Day.
"Mental illness affects all of us, but there are still many myths and misconceptions about these disorders," said former First Lady Rosalynn Carter, who founded the Carter Center's Mental Health Program in 1991. "If people are willing to talk openly about mental health, we can defeat stigma and discrimination against people with mental illnesses."
The Carter Center, will partner with PsychCentral.com for their second annual World Mental Health Day Blog Party to help bloggers across the country bring these important issues to light.
Dr. John Grohol, a psychologist and founder of the leading mental health information website PsychCentral.com, said last year more than 80 blogs were published on a wide spectrum of topics for the World Mental Health Day Blog Party. This year he hopes to beat that record and reach new audiences where mental health may not always be discussed.
"Together we can help spread the message that mental health is important to all of us," he said.
Starting Oct. 10, visit the Carter Center's website or PsychCentral.com to read blogs from World Mental Health Day.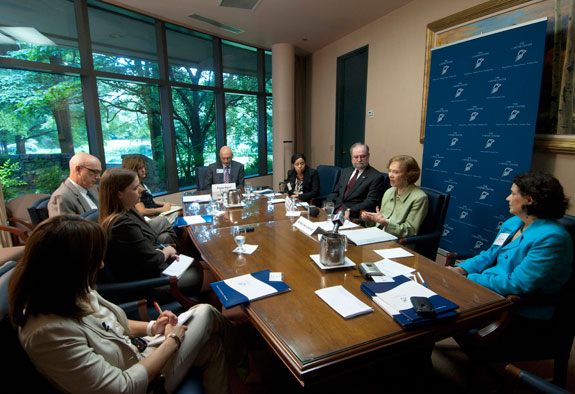 For the past 40 years, former First Lady Rosalynn Carter has promoted the need to fight stigma and discrimination against people with mental illnesses and improve access to mental health services. She started the Carter Center's Mental Health Program in 1991 to continue this work. (Photo: P. Rohe/Carter Center)